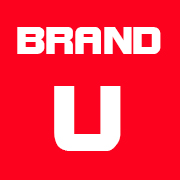 What does all this media stuff and content mean for me and my business?
Branding, what's this all about?
Why are people now talking about content and content curation?
How has branding changed for you and your company?
A couple of years ago I realized I was no longer a person but a brand – Martha Stewart
BOOM…Branding and Media changed overnight.
Let's take a look at this Coca Cola Commercial from 1953.
)
Fast Forward to today with the new GoPro Camera that you wear to capture your moment.
)
WHAT CHANGED?
The Internet
Smart Phones
Tablets
Social Media
Technology
Branding
Us
You now are in control of branding personally and professionally.
In 1953 brands like Coca Cola created aspirations and expectations for their customers.
Today companies like GOPRO create experiences.
Moving from "brand-centric" (Coca Cola) to "customer-centric" (GOPRO) stories.
GOPRO'S  visual pacing is 20 times faster than Coca Cola's.
YOUR OWN MEDIA COMPANY
The power is in your hands to mold, to shape you as a brand, and your company as a brand. At no other point in history do you have access to the tools, information and technology to pull this off.
So the question becomes how?
To answer that question you must answer these three questions first!
1. WHO AM I?
2. WHAT DO I WANT TO BE?
3. WHAT DO I WANT MY COMPANY TO BE?
Start asking yourself every day:
IS WHAT I'M DOING RIGHT NOW CONSISTENT WITH BUILDING A BRAND, MY BRAND?
Brands aren't built in a day! Define your strengths and weaknesses.
BE PURPOSEFUL – BE INTENTIONAL
RESOURCES
There are a host of resources at your disposal. The biggest challenge will be to clearly define your goals and objectives and make the commitment to follow through day in and day out. Stay the course, but be flexible to change as conditions warrant.
Social Media Channels like Facebook, Google+, Twitter, LinkedIn, Pinterest, (YouTube – the future is video), Instagram, Others?
Content – Feedly, Alltop, Mashable, TechCrunch, Scoop.it to name a few.
NEXT STEPS
Choose a daily time to produce and share your content.
Who will be responsible for the content?
How much time will you devote daily? Research shows 1 hr. a day min. to have any impact.
Come up with an Editorial Calendar for content.
Use scheduling tools such as Buffer or Hootsuite to maximize your time.
Brain storm with friends, family and business associates to come up with some creative ideas.
At the end of the day, how do you want people to perceive you and your company brand?
It is My Life
It is my Business/Brand
To live it fully or not, starting today 
The race is on, and you are in it.
GET IN THE GAME
Join us for one of our upcoming Social Media Marketing Workshops. Learn first hand, how to succeed in business and life using these tools.
We are working on some new exciting workshops for 2014.  Social Media Marketing for Realtors. April 3rd at the Collierville Chamber of Commerce.
)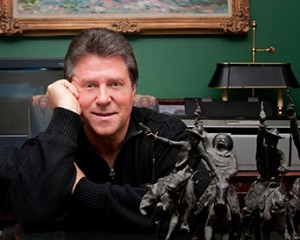 Blair Evan Ball – Founder/CEO Prepare1