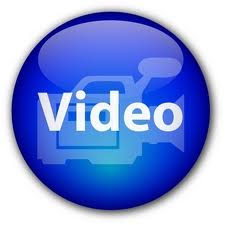 As the internet continues to shift from text to photos, to video, I winced. I prefer to read and take photographs.
But here's the deal:
Nothing builds rapport, gets traffic, and makes sales like a good video.
So Why Video?
Online Video Business Content to Soar in 2013. Source Cisco
YouTube is now the #2 search engine in the world.
More video is uploaded to YouTube in one month than the 3 major US networks created in 60 years. Source YouTube
Nearly 17 million people have connected their YouTube account to at least one social service (Facebook, Twitter, Orkut, Buzz, etc.). Source YouTube
What does all this mean?
It means VIDEO is the new Social Media Trend, and any business-big or small-that embraces and utilizes this powerful medium will propel their business ahead of the competition, gain more customers, have more sales and raise more funds
What is Your Biggest Worry about Creating Videos?
Too Expensive
Technology being too difficult
Don't have the right equipment
To complicated
Don't know what to say
Worried I won't be any good
Fear is the number 1 limiting factor in moving forward. It is human nature to fear something new. Look at little children, they embrace iPads, and smartphones. They continue to push buttons until they find what works. They are not concerned about what people think, there goal is to get it to work. Doing VIDEO'S is no different for us…We start out being nervous, and over time it becomes second nature to us.
Let's look at 7 Video Branding Tips for Business
1. Introduction
You have 10 seconds to get the attention of your viewers, and you do that best by doing anything that invokes curiosity, shares a benefit, or value.
Think first, what is the biggest benefit, what's the outcome they're going to get from this video, why should they be watching this, and put that right at the beginning. Cover who you are and why the person should be watching it.
2. Branding
All of us in business are working to gain more brand exposure and amplify our brand. Video allows for that benefit, and reinforces your brand message to your clients and prospective clients. What band message are you trying to convey? What do you want your prospect clients to know about your products and services? Is it features? Benefits? What actions do you want them to take?
3. Content
We've heard that Content is King. In Social Media Marketing, content is king. People want to be engaged. What compelling content can your business provide?
4. Commitment & Consistency
How committed are you to do this over a sustained period of time? What motivates you in your business to keep going? One of the things I've learned over the years in Social Media Marketing is that you have to be consistent. Does life happen to us all? Of course it does, however get back on track quickly and always be focused on your end result! Goals and Objectives!!!
5. External Annotations
YouTube has recently offered a small feature that can offer BIG results for the small to medium size business owners using video…announcing External Annotations.
Now you can create clickable links INSIDE your YouTube Videos that immediately send your viewers DIRECTLY to your website.
6. Optimize
Just as you would optimize your website, your blog post, you must optimize your VIDEO for search. Remember YouTube is the 2nd largest search engine in the world. You must use the appropriate keywords, the right title, description and tags.
7. Call to Action
This is the step that everyone forgets. They forgot why they were doing this in the first place. They're a business, so there needs to be a Call to Action. Have an intention with them.
What are you telling people to do?
What do you want me to do?
If I watch your one , two, or three, minute video and you deliver the best information in the world, you've got me
I'm hooked, I like, know and trust you, now that you've got me–what do you want me to do? Give a call to action and tell them what to do next.
Depending on what you're business is, you can have several calls to action. You can do something as simple as saying…
Free e-book
Free report
Check out our products page
Check out reasons to donate age
Check out our services page
Check out our workshops page
"Head on over to my website
Check out our other videos
Your goal should be to get people off YouTube and onto your website, onto your Facebook Page and like it, head over to Google+ and let's do a Video Hangout, check out our videos on YouTube, follow us on Twitter, Pinterest or LinkedIn.
Once you've got people trusting you, liking your information, and getting them pumped…don't leave them hanging or saying goodbye. Communicate to them where they can get more of you and your brand.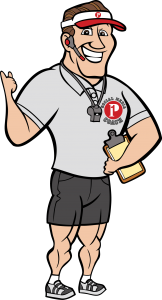 Join us for our upcoming workshop on Video Branding and Marketing.
 *We are working on a new video service to roll out to businesses…Stay Tuned.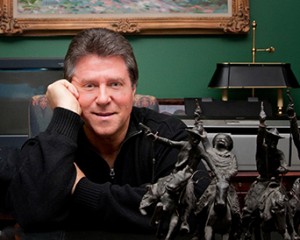 Blair Evan Ball
Founder Prepare1