5 Ways to Improve Your LinkedIn Profile [Infographic]
by Blair Evan Ball on August 18, 2016

Do you know that you only have 7 seconds to make a good impression?
Did you realize that LinkedIn has surpassed 450 million users?
Did you know that adding a professional photo to your profile makes you 14 times more likely to be found on LinkedIn?
Members who list  skills on their LinkedIn profiles receive an average of 17 times more profile views than those who don't. That fact alone underscores the importance of making your profile shine with a comprehensive list of professional skills and expertise.
SKILLS
Now why are these revelations valuable for you? They highlight the fact that no matter your industry, your counterparts are upping the competitive ante by adding skills to their profiles to showcase their full expertise.
In the past year, LinkedIn members have added more than 400 million skills to their profiles and you don't want to get left behind in showcasing your best professional brand. Instead, use skills to glean competitive intel from the profiles of your peers.
Are there skills you can add to differentiate yourself or are there areas of expertise you're seeing that inspire you to learn something new?
Most overused profile word: MOTIVATED
Good news! LinkedIn purchased Lynda.com in April of 2015. It's easier than ever to upgrade your skills. LinkedIn is rolling out a fresh, new Lynda.com course page that they think you'll love.
It was designed to make your online learning experience easier and more productive. With over 4,200 courses on Lynda.com, the redesigned course page will help you get where you want to go faster and more efficiently.
LINKEDIN RECOMMENDATIONS & ENDORSEMENTS
One of the most common questions I hear is: "Which means more to have on my LinkedIn Profile, a recommendation or an endorsement?"
The answer is, both. LinkedIn is more than just a place where you find opportunities; it's a place where opportunities find you. For that to happen you have to put yourself out there (completing your LinkedIn Profile, sharing content, engaging with your network, etc.), and make sure you're putting your best foot forward.
Including endorsements and recommendations in your Profile is a great way to complement and confirm the skills and experiences you've listed while also catching the eye of potentially interested professional parties.
The right endorsements can go a long way in helping you establish your professional brand — and not all endorsements are created equal.
For example, a Project Management endorsement from an existing colleague is more valuable to a recruiter than a similar endorsement from a high-school friend might be.
It is therefore in your best interest to add the most appropriate skills to your profile and select the most relevant and credible endorsements to show. It is also advisable to keep this in mind when endorsing your connections. Ask yourself, what will really help them the most?
Recommendations
Writing a recommendation lets you drill down into the how and why of your experience working with someone. The golden rule of powerful recommendations is "Show, don't tell".
Wouldn't it be more telling to read how Donna built and motivated her team to achieve stellar results instead of reading that "Donna is a great manager"?
Always remember that the most compelling recommendations tell a story rather than provide empty statements.
A well-done recommendation should describe and give specific examples, whether they reflect someone's ability to excel under pressure, act as a compassionate leader, succeed as a collaborative team-member or business partner.
For recruiters, future hires or potential business partners, such a recommendation provides an important sign that this connection could be the person they are looking for.
If you're the one looking to receive recommendations, always begin by identifying the people who know you well and who can best speak to your aptitude for excelling in a particular professional domain, attest to your leadership or management skills or shed light on some of your best accomplishments.
CONNECTIONS
CEO's now have on average almost 1,000 connections.
Making a professional connection in some ways is a simple action, but it's a simple action that can have a profound impact on a person's education and career.
The number of connections you have on LinkedIn matters. Remember, the more first-degree connections you have, the more second- and third-degree connections you have, making you literally one connection away from millions of people.
That's important because LinkedIn is a massive search engine in which you'll only show up in your first-, second-, and third-degree connections' searches. In other words, if you're not connected with individuals at these levels, you won't come up in their search results. And only those three levels will show up in your searches.
So if you want to be found on LinkedIn, strategically build your number of first-degree connections. This will exponentially increase the likelihood that LinkedIn search algorithms will find you and place you near the top of search results.
Post Status Updates Daily
It's important to be active on LinkedIn, and that starts with posting status updates every day. Think of your LinkedIn updates the same way as any social media post. Make sure they add value, talk about your business and include a call to action.
When you consistently stay in the feeds of your connections, there's more opportunity for them to comment, like and share your posts. This interaction gets you introduced to their connections and gives you one more way to grow your network. When people are sharing and commenting on your stuff, it's social proof that you're an expert in your field.
Engage With Your Connections' Updates
Review your wall regularly and share, comment on and like other people's updates and long-form posts.
Start relationships with new connections by commenting on their updates. Build an audience by joining the conversation on popular posts in your niche.
This interaction lets people know you exist and gives you more visibility. Some of these people are likely to want to know more about you, leading to new connections.
Post Content to LinkedIn's Publishing Platform
LinkedIn has a publishing platform that makes it easy to publish attractive posts, look like an expert (three posts are displayed with images at the top of your profile page) and showcase more of what you know and do in a professional format.
One of the key benefits of the publishing platform is that your posts are seen by the entire LinkedIn community, not just your connections, which increases your exposure. Getting noticed by a broader audience will help you build your network by reaching that elusive fourth layer and beyond. Those who normally wouldn't see your profile in search results will have a chance to find out what you do and how you can help them.
Make sure you publish at least a few times a month to keep your content fresh and current. If you're not sure what to publish, consider repurposing your blog posts or newsletter content.
HOW YOU DO IT
When it comes to pursuing GREAT WORK, it's not what we do that matters, it's how we do it that can change the trajectory of our careers.
Identify work goals that let you to be you
Sit down and make a list of goals you would like to achieve, with an emphasis on what makes you happy. Include all of your goals, both big and small. If you need ideas for work goals, search on LinkedIn for people in the companies or industries you're interested in to identify the skills you need to grow in your career, as well as the various career paths others have taken – that you can take, too.
Share your professional story
We all know that your professional brand is critical to success. Showcase your professional identity with a complete LinkedIn profile that highlights your goals, experiences, and skills. A great first step is to add a career-appropriate profile photo – it's often the first virtual impression you'll make.
Make it happen
Now that you have the plan, the profile, and the people, go out there and chase great.
Self-belief starts with being authentically who you are. By sharing your professional story with people in your network, you'll open doors that will propel you forward in your career journey.
FINAL THOUGHTS
TREAT YOUR LINKEDIN PROFILE LIKE A WEBSITE
Make sure it is formatted, clean, and free of spelling and grammatical errors.
Like any website, LinkedIn's internal search engines weigh your keywords heavily in its searches.  Make sure you place your most important search or keywords strategically throughout your profile.
5. KEEP YOUR NAME CLEAN
Put only your first name in the first name field and your last name in the last name field.  If someone is searching for you by name, LinkedIn will have a hard time finding you if your last name looks like this:  Smith, PhD. John A. (johnsmith@gmail.com)
6. KEEP YOUR PHOTO PROFESSIONAL
I recommend a close up and a smile. A full body shot of you and your family, you and your car, you and that fish you caught last week is unclear and unprofessional.  I have seen some artists use artistic renderings of themselves – which is clever if your image is still clear. LinkedIn doesn't like logos.
7. ALWAYS BE COURTEOUS
LinkedIn is a business-networking site.  Be courteous.  Try to Answer Inmails, messages, and requests for introductions within 72 hours.
Remember your "Please" and Thank you" go a long way.  Don't be afraid to help someone out.
8. "GIVE" MORE THAN "GET"
LinkedIn is a great place to get information, to get connections, to get clients, to get employees.  But follow the golden rule:
"Do unto others as you would have them do unto you."
Don't spam.
Don't infiltrate email boxes with constant sales messages.
Instead share valuable information via your groups, updates and answers and let clients come to you.
9. SPRUCE UP YOUR "EXPERIENCE" SECTION
"Experience" is not your resume. Make sure the jobs you choose to list support each other. Make sure you put all your keywords in the title section.  Think outside the box.  Consider adding your media channels such as YouTube or Slideshare.
10. GET RECOMMENDATIONS
LinkedIn tells you your profile is complete with three  recommendations.  I suggest between 10 – 15.  And when you are asking for recommendations, provide a bulleted list of your:
Skills
Strengths
and services
This will guide people into writing a more specific recommendation.
Set a goal to try at least one or two of these tips each week. You'll be able to track your success as your number of connections starts to march upward.
Check out this Infographic by Quill

About Blair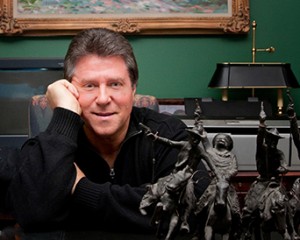 Blair Evan Ball is a Social Media Coach and founder of Prepare1, a company that works with businesses, individuals and non-profits. He is a former executive with a Fortune 50 company, and his national division did $1Billion+ in sales annually.

Blair has written three e-books: Facebook for Business Made Easy, Facebook Pages for Business Made Easy, and WordPress Blog Setup Made Easy.
Blair also educates, trains entrepreneurs and business professionals how to amplify their brand, increase revenues, and raise more funds.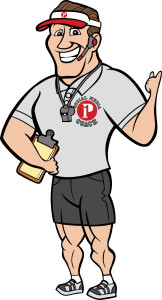 The Race is ON! | PREPARE | Get into the Game and WIN!
{ 0 comments }