5 Golden Rules for Sharing on Social Media
by Blair Evan Ball on December 24, 2014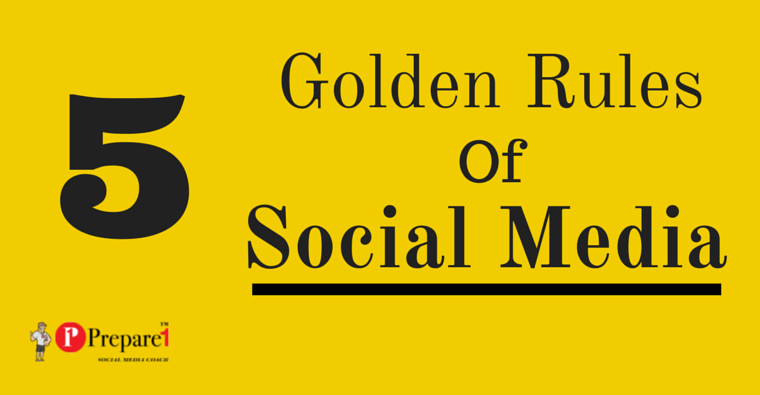 What do you suppose the golden rule is?
If practiced would it change your life? Career? Business?
But why? What is the real reason for this kindly consideration of others?
We've entered a new era here and around the world that seems to be going in the opposite direction.
The reason actually is very simple: "Whatever a man soweth that shall he also reap."
The Golden Rule means, substantially, to do unto others as you would wish them to do unto you if your positions were reversed.
It is your privilege to deal unjustly with others, BUT, if you understand the law upon which the GOLDEN RULE is based, you must know that your unjust dealing will "COME HOME TO ROOST."
Like a doctor with a scalpel, it can be used for GOOD or EVIL.
You are the maker of your own destiny; and that your thoughts and actions are the tools with which you make your reality.
Every man takes care that his neighbors and customers do not cheat him or her. But a day comes when he or she begins to care that he does not cheat his customers or his neighbor. Then all goes well. He has changed.
What do we know about People?
we depend on mental models

we want to be in control

we don't like change

we're not great at remembering

we love a good story

we are highly visual by nature

we do have some limitations

we are social creatures

we're curious

we don't want to put in a lot of effort

we love patterns

we make mistakes
1.  GIVE
Although it seems counterintuitive in an age of protection. Give away your best information, with no expectation of anything in return. And when you think you can't give any more….GIVE SOME MORE!
It is not enough merely to believe in this philosophy, while, at the same time failing to apply it in your business and relationships with others. If you want results you must take an active attitude toward this Golden Rule.
A trifling kindness here and here,
Is but a simple, small affair:
Yet if your life has sown this free,
Wide shall your happy harvest be.

Image Happify
Many of us believe that if we spend money our ourselves that will give us more happiness. Yet the opposite is true. According to a recent study people were asked to spend $5 on themselves and then spend $5 on someone else. Which group had the most satisfaction?
When you give to someone else, there is a physiological response. Your brains' response center lights up as if you were the recipient of the good deed – not the giver.
You get a boost of feel good endorphins – the same ones associated with a runners high.
Oxytocin a hormone is released flooding your body, lowering your stress and making you feel more connected to others.
A dose of oxytocin will cause people to give more generously and to feel more empathy towards others – and those symptoms can last up to 2 hours.
That is why recipients of of kindness generally want to keep paying it forward.
5 Most Giving States

2. WHY SHARE
Share your information, be willing to share others information.
There is a human psychology behind sharing.
Maslow's Hierarchy of Needs
A large part of what compels people to share can be brought back to Maslow's hierarchy of needs. If our most basic of needs are satisfied we will start to satisfy the higher levels within the hierarchy, and it is no surprise that our desire to share information with others comes from the top 2 tiers.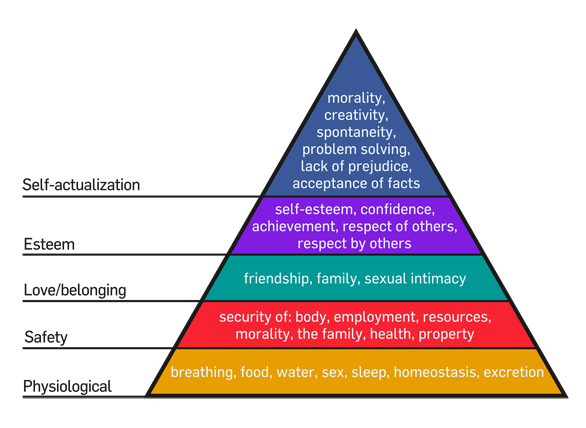 Image – Wikipedia
The NY Times study split the motivations down into 5 main categories
To bring valuable and entertaining content to one another. A significant 94% of respondents carefully consider how the information they share will be of use to other people
To define themselves to others.  68% of respondents said they share to give others a better sense of who they are and what they care about.
To grow and nourish our relationships. 78% of respondents said they share information online because it enables them to stay connected to people they may not otherwise stay in touch with
For self-fulfillment. 69% said they share information because it allows them to feel more involved in the world.
To get the word out about causes they care about.  84% of respondents share because it is a good way to support causes or issues they care about.
73% say they process information more deeply, thoroughly and thoughtfully when they share it.
85%say reading other people's responses helps them understand and process information and events.
3. 6 PERSONAS OF SHARERS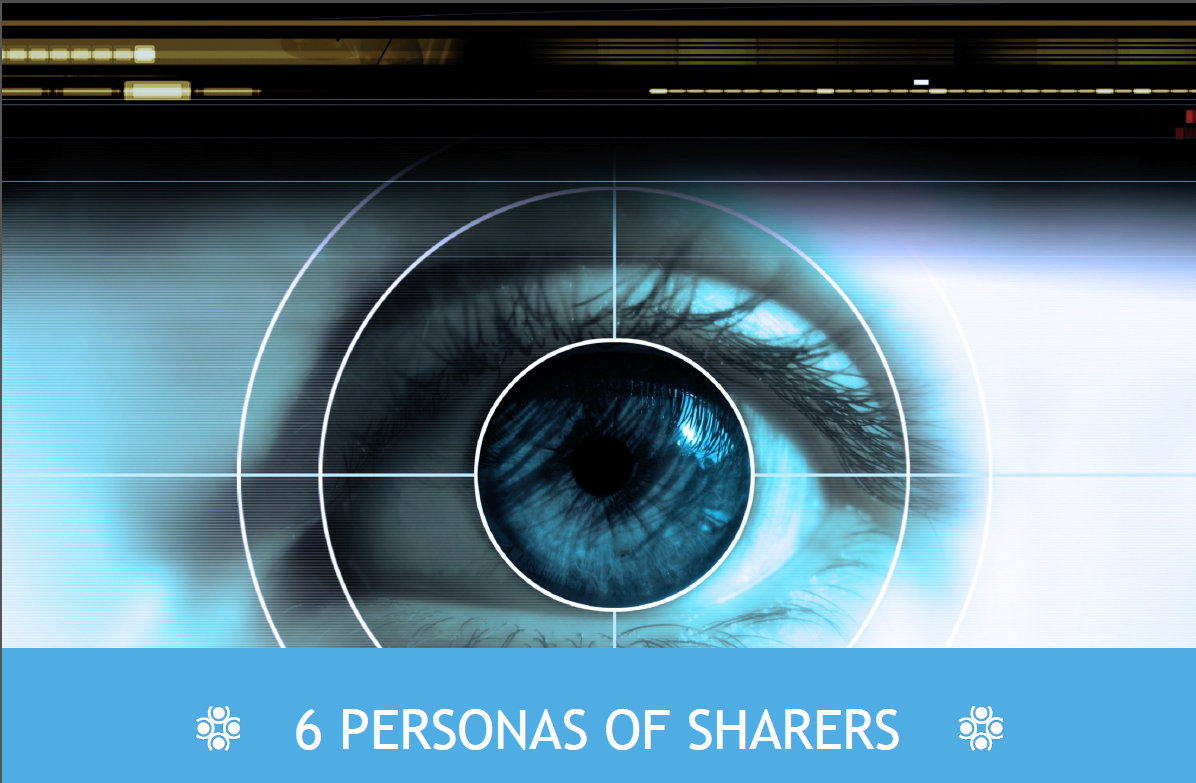 Image NY Times
We all too often forget, we are sharing to people, not sharing for the sake of sharing. So learning about the seven personas and why they share is part of managing your social media strategy.
Altruists
Helpful
Reliable
Connected
Thoughtful
Careerists
LinkedIn
Network
Valuable
Intelligent
Hipsters
Popular
Young
Identity
Cutting Edge
Creative
Less Likely to e-mail
Boomerangs
Facebook
Reaction
Validation
Twitter
Empowered
Connectors
Creative
Thoughtful
Relaxed
E-Mail
Making Plans
Facebook
Selectives
Careful
Informative
Resourceful
Thoughtful
E-Mail
Lurkers
No sharing here.
Just remember a ton of folks that are important to you are seeing this and not sharing, so don't let the sharers drive all your social brand decisions.
Which one are you?
4. WHAT PEOPLE LIKE TO SHARE
Key factors to keep in mind when sharing.
Appeal to consumers' motivation to connect with each other —not just with your brand.
Keep it simple…
Trust is the cost of entry.
Embrace a sense of urgency.
Appeal to their sense of humor.
TOP 11
43% Pictures
26% Opinions
26% Status Update of what and how they are doing
26% Links to articles
25% Personal recommendations of things they like
22% News items
21% Links to other websites
21% Links to other people's posts
19% Status update of what they are feeling
17% Video clips
9% Plans for future activities, trips and updates
5. KEY FACTORS TO INFLUENCE SHARING
Appeal to consumers' motivation to connect with each other —not just with your brand
Trust is the cost of entry for getting shared
Keep it simple… and it will get shared… and it won't get muddled
Appeal to their sense of humor
Embrace a sense of urgency
Getting your content shared is just the beginning
E-mail is still #1
There is no defeat
except from within,
There is really no
insurmountable barrier
save your own inherent
weakness of PURPOSE.
– Emerson
1. Google My Business – Better Search Results in Google! Jan. 21st
2. Visuals for Business – How to use visuals Feb. 4th
3. Facebook Ads – How to create, implement & gain sales Feb. 18th
4. Social Media Marketing for Realtors Feb. 25th
5. Tools & Apps for Business – Gain more hours. Mar. 4th
6. YouTube & Video – Business Branding Mar. 11th
7. Blogging – Generate leads & get new customers Mar. 25th
8. Twitter for Business – The fastest way to spread content Apr. 8th
About Blair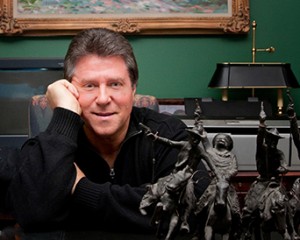 Blair Evan Ball is a Social Media Coach and founder of Prepare1, a company that works with businesses, individuals and non-profits. He is a former executive with a Fortune 50 company, and his national division did $1Billion+ in sales annually.

Blair has written three e-books: Facebook for Business Made Easy, Facebook Pages for Business Made Easy, and WordPress Blog Setup Made Easy.
Blair also educates, trains entrepreneurs and business professionals how to amplify their brand, increase revenues, and raise more funds.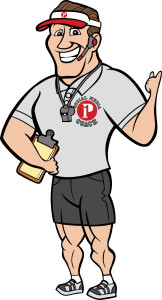 The Race is ON! – Get into the Game and WIN!