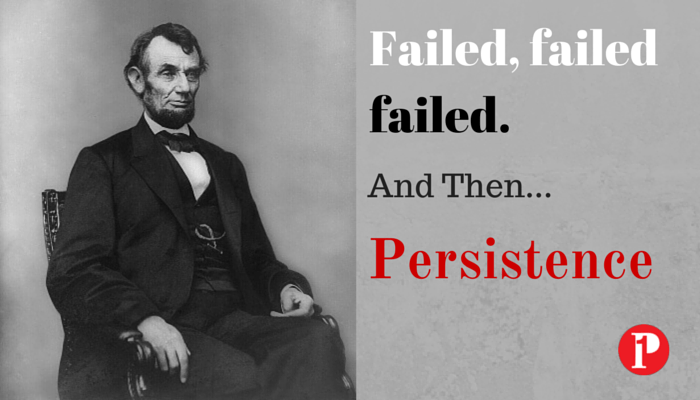 Are you persistent?
Do you wish you more persistent?
Who comes to mind when you think of someone who is persistent?
DESIRE
The starting point of all achievement is DESIRE. Keep this constantly in mind. Weak desires bring weak results, just as a small amount of fire makes a small amount of heat. If you find yourself lacking in persistence, this weakness may be remedied by building a stronger fire under your desires.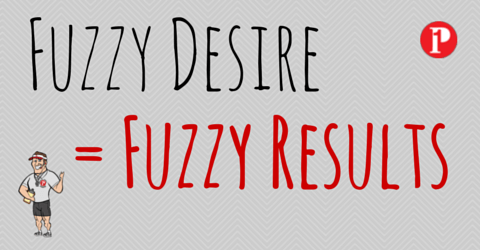 "Always bear in mind that your own resolution to succeed is more important than any other thing."
SYMPTOMS OF LACK OF PERSISTENCE
Here you will find the real enemies which stand between you and noteworthy achievement. Here you will find not only the "symptoms" indicating weakness of PERSISTENCE, but also the deeply seated subconscious causes of this weakness. Study the list carefully, and face yourself squarely IF YOU REALLY WISH TO KNOW WHO YOU ARE, AND WHAT YOU ARE CAPABLE OF DOING.
These are the weaknesses which must be mastered by all who accumulate riches.
1. Failure to recognize and to clearly define exactly what one wants.
2. Procrastination, with or without cause. (Usually backed up with a formidable array of alibis and excuses).
3. Lack of interest in acquiring specialized knowledge.
4. Indecision, the habit of "passing the buck" on all occasions, instead of facing issues squarely. (Also backed by alibis).
5. The habit of relying upon alibis instead of creating definite plans for the solution of problems.
6. Self-satisfaction. There is but little remedy for this affliction, and no hope for those who suffer from it.
7. Indifference, usually reflected in one's readiness to compromise on all occasions, rather than meet opposition and 166 fight it.
8. The habit of blaming others for one's mistakes, and accepting unfavorable circumstances as being unavoidable.
9. WEAKNESS OF DESIRE, due to neglect in the choice of MOTIVES that impel action.
10. Willingness, even eagerness, to quit at the first sign of defeat. (Based upon one or more of the 6 basic fears).
11. Lack of ORGANIZED PLANS, placed in writing where they may be analyzed.
12. The habit of neglecting to move on ideas, or to grasp opportunity when it presents itself.
13. WISHING instead of WILLING.
14. The habit of compromising with POVERTY instead of aiming at riches. General absence of ambition to be, to do, and to own.
15. Searching for all the short-cuts to riches, trying to GET without GIVING a fair equivalent, usually reflected in the habit of gambling, endeavoring to drive "sharp" bargains.
16. FEAR OF CRITICISM, failure to create plans and to put them into action, because of what other people will think, do, or say. This enemy belongs at the head of the list, because it generally exists in one's subconscious mind, where its presence is not recognized.
People refuse to take chances in business, because they fear the criticism which may follow if they fail. The fear of criticism, in such cases is stronger than the DESIRE for success.
Too many people refuse to set high goals for themselves, or even neglect selecting a career, because they fear the criticism of relatives and "friends" who may say "Don't aim so high, people will think you are crazy.
"EVERY FAILURE BRINGS WITH IT THE SEED OF AN EQUIVALENT ADVANTAGE."
HABIT
Persistence is the direct result of habit.
The mind absorbs and becomes a part of the daily experiences upon which it feeds. Fear, the worst of all enemies, can be effectively cured by forced repetition of action with courage. Everyone who has seen active service in war knows this.
The good news about habits is that all habits are learned, as the result of practice and repetition. You can learn any habit that you consider either necessary or desirable. By using your willpower and discipline, you can shape your personality and character in almost any way you desire. You can write the script of your own life, and if you are not happy with the current script, you can rip it up and write it again.
"Any act often repeated soon forms a habit; and habit allowed, steadily gains in strength. At first it may be as a spider's web, easily broken through, but if not resisted, it soon binds us with chains of steel."
_ Tryon Edwards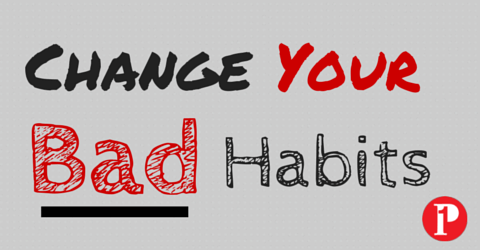 WHAT DO YOU WANT
Let's conduct an experiment. Examine the first hundred people you meet, ask them what they want most in life, and ninety eight of them will not be able to tell you. If you press them for an answer, some will say—
SECURITY
Many will say—MONEY
A few will say—HAPPINESS
Others will say—FAME AND POWER
Still others will say— SOCIAL RECOGNITION
EASE IN LIVING
ABILITY TO SING
DANCE
WRITE
None of them will be able to define these terms, or give the slightest indication of a PLAN by which they hope to attain these vaguely expressed wishes. Riches do not respond to wishes. They respond only to definite plans, backed by definite desires, through constant PERSISTENCE.
HOW TO DEVELOP PERSISTENCE
There are four simple steps which lead to the habit of PERSISTENCE. They call for no great amount of intelligence, no particular amount of education, and but little time or effort.
The necessary steps are:—
1. A DEFINITE PURPOSE BACKED BY BURNING DESIRE FOR ITS FULFILLMENT.
2. A DEFINITE PLAN, EXPRESSED IN CONTINUOUS ACTION.
3. A MIND CLOSED TIGHTLY AGAINST ALL NEGATIVE AND DISCOURAGING INFLUENCES, including negative suggestions of relatives, friends and acquaintances.
4. A FRIENDLY ALLIANCE WITH ONE OR MORE PERSONS WHO WILL ENCOURAGE ONE TO FOLLOW THROUGH WITH BOTH PLAN AND PURPOSE.
These four steps are essential for success in all walks of life.
Failure is never Final
Failed in business, 1831
Defeated for legislature, 1832
Again failed in business, 1833
Elected to legislature, 1834
Defeated for Speaker, 1838
Defeated for elector, 1840
Defeated for Congress, 1843
Elected to Congress, 1846
Defeated for Congress, 1848
Defeated for Senate, 1855
Defeated for vice-president, 1858
Defeated for Senate, 1858
Elected President of the United States, 1860
Abraham Lincoln
THE KEY TO SUCCESS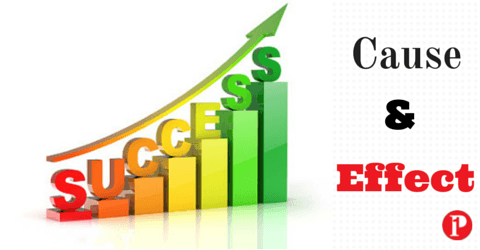 "Why is it that some people are more successful than others?"
Develop the habit of immediately taking action on any advice or good idea that you receive or learn. Always been learning. Always be asking.
The great Law of Cause and Effect. This is the foundation principle of western philosophy and of modern thought. It says that for every cause, there is an effect. Everything happens for a reason. Nothing  happens by accident. This law says that, even if you do not know the reason why something happens, there is still a reason that explains it.
Here is one of the most important of all success principles:
"If you do what other successful people do, you will eventually get the same results that they do. And if you don't, you won't."
Nature is neutral. Nature does not favor one person over another.
"Whatever you believe, with conviction, becomes your reality."
CHECK OUT OUR UPCOMING SOCIAL MEDIA SEMINAR SERIES
1. Google My Business – Better Search Results in Google! Jan. 21st
2. Visuals for Business – How to use visuals Feb. 4th
3. Facebook Ads – How to create, implement & gain sales Feb. 18th
4. Social Media Marketing for Realtors Feb. 25th
5. Tools & Apps for Business – Gain more hours. Mar. 4th
6. YouTube & Video – Business Branding Mar. 18th
7. Blogging – Generate leads & get new customers Mar. 25th
8. Twitter for Business – The fastest way to spread content Apr. 29th
About Blair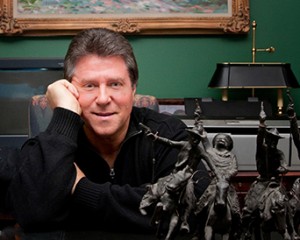 Blair Evan Ball is a Social Media Coach and founder of Prepare1, a company that works with businesses, individuals and non-profits. He is a former executive with a Fortune 50 company, and his national division did $1Billion+ in sales annually.

Blair has written three e-books: Facebook for Business Made Easy, Facebook Pages for Business Made Easy, and WordPress Blog Setup Made Easy.
Blair also educates, trains entrepreneurs and business professionals how to amplify their brand, increase revenues, and raise more funds.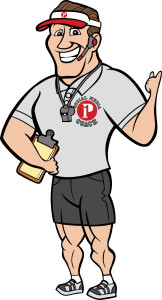 The Race is ON! |PREPARE | Get into the Game and WIN!