3 SEO YouTube Tactics to Drive More Traffic
by Blair Evan Ball on July 3, 2014
How would you to rank higher with your YouTube videos?
Would you be willing to learn some new tactics for SEO Ranking?
YouTube is a video-sharing website, created by three former PayPal employees in February 2005 and owned by Google since late 2006, on which users can upload, view and share videos. Google saw the future of video when few did not.
What many don't know is that YouTube is the 2nd largest search engine right behind Google.
People all over the world use keywords to search for videos. What does that mean for you and your business?
If you know the right tactics you will get better results and more brand awareness. You will stand out above the noise of the internet world. Who wouldn't want that, right?
BENEFITS
Build more BRAND AWARENESS.
Ranks better in search than articles and websites.
Positions you and your business as the authority in your industry.
It's free to have a YouTube Channel. (Site)
You get free editing tools inside of YouTube.
You get royalty music for free that doesn't violate copyright laws.
Easy to share on other social media platforms.
RANKING FACTORS
YouTube like Google has their ranking algorithm based upon certain factors. In my Blair Ball Photography business I have some videos that still rank on page 1 of Google for certain keywords that are four years old.
Here's the Reader's Digest version of the key ones to focus in on.
Title – Most important for search (Think Keywords)
Audience retention
Keywords in description tag
Authority
Views
Tags
Video length
Number of subscribers after watching
Comments
Likes and dislikes
 TITLE DESCRIPTION
As I've stated previously, this is the most important tactic of SEO for your YouTube videos.
Keep it to around 70 characters in length.
Utilize your keywords without stuffing.
Keep it engaging.
Make it so people want to click on it.
OVERALL DESCRIPTION
In the internet search world, descriptions are usually around 150 characters in length and appear below the title of the link when your search results are presented. This is prime real estate to describe in detail and motivate the user to take action based upon that description.
In the YouTube world, LONGER DESCRIPTIONS ARE BETTER! You see, the search engines have yet to figure out a way to gleam what your video is about without text. It will be worth the extra time devoted to this.
Keep descriptions at least 200 words or longer, like a mini-blog post.
KEYWORDS
Ranking in YouTube is great, but ranking your video in YouTube and Google is even better.
Google gives YouTube videos an inherent edge in the Search Engine Results Page (SERP's), that's only true for certain keywords.
These keywords are called "Video Keywords" because they tend to have video results on Google's first page.
Before deciding on a keyword for your video, check to see if there are video results on the first page. Do some research. Enter into the search box keywords you think users would enter to describe your business or service.
If so, that's a keyword you should strongly consider because you can potentially get your video ranked in Google and YouTube.
LIKE  & SUBSCRIBE
In the Google world, links are king. However, YouTube's algorithm doesn't use backlinks, it puts A LOT of weight on user experience signals. If people enjoy watching your video, expect it to amplify your YouTube search results.
Liking and Subscribing are two of the most important user experience signals that YouTube uses.
When someone likes your video enough to subscribe after watching it, it sends a strong signal to YouTube that you have a great video on your hands.
Subscribing is the stronger signal.
Likes are much less important, but they still count.
You can ramp up both of these user experience signals by asking.
At the end of your video, give people a strong call to action that encourages them to subscribe.
What other tactics are you using to drive more traffic to your website?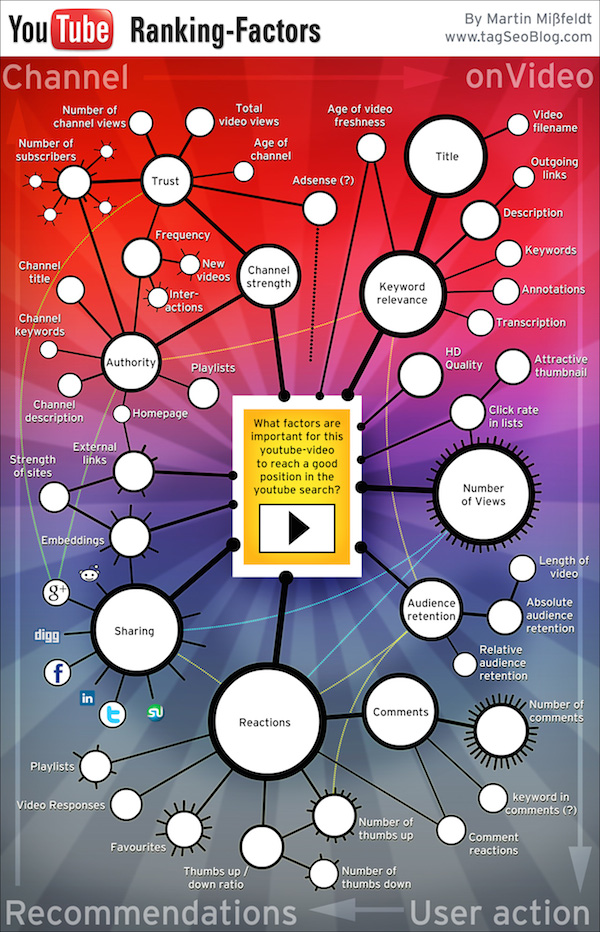 Infographic: TagSEOBlog
About Blair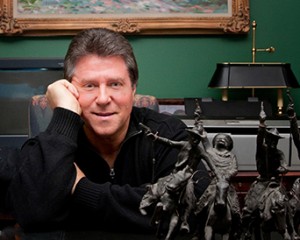 Blair Evan Ball is a Social Media Coach and founder of Prepare1, a company that works with businesses, individuals and non-profits. He is a former executive with a Fortune 50 company, and his national division did $1Billion in sales annually.

Blair has written three e-books: Facebook for Business Made Easy, Facebook Pages for Business Made Easy, and WordPress Blog Setup Made Easy.
Blair also educates, trains entrepreneurs and business professionals how to amplify their brand, increase revenues, and raise more funds.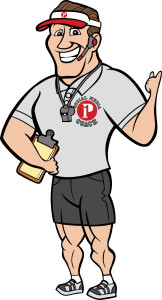 The Race is ON! – Get into the Game and WIN!