3 Quick Tips on Social Media Visual Branding
by Blair Evan Ball on June 27, 2014
Would you like your brand to stand out?
Is visual branding really that important?
Social Media Platforms like Facebook, Google+, Twitter, LinkedIn, YouTube, Instagram and others are allowing you to put your own personal stamp on your brand.
WHY VISUAL BRANDING IS VITAL
There's a secret that successful companies know about social media: A strong visual brand helps you connect with your community and effectively convey your brand's personality. In short, it makes you memorable, like Skittles.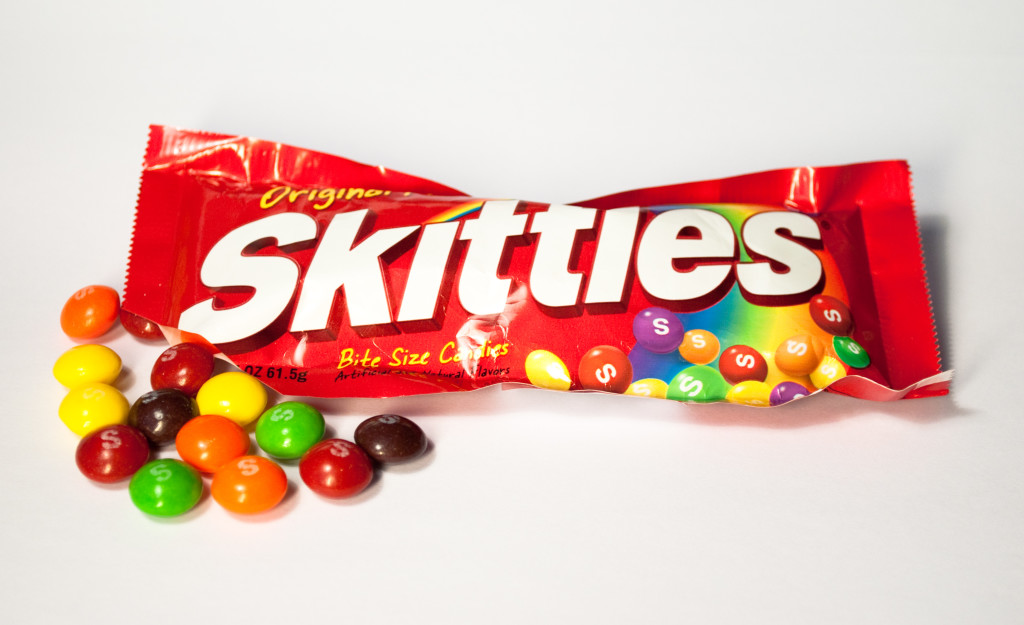 To help your brand from getting lost in the clutter, it's important to stand out visually as images, colors and context are some of the first elements your audience will notice. Visual social branding—the way your content looks—is still in its infancy.
Here are three things you should keep in mind.
1. Set Your Color
Does your company have specific colors associated with it?
If not, I encourage you to think about your brand's personality and how you can convey it with color;
A strong color that is specific to you is a key element of brand recognition.
What message are you trying to convey to your customer and clients?
Trust
Creativity
Adventure
Brand Loyalty
Are you a brand trying to create trust? Use colors like green, dark blues and even maroon.
Is your brand trying to inspire creativity, then you might choose bright or pastel colors.
Both Google and Pepsi are examples of successful companies using established brand colors.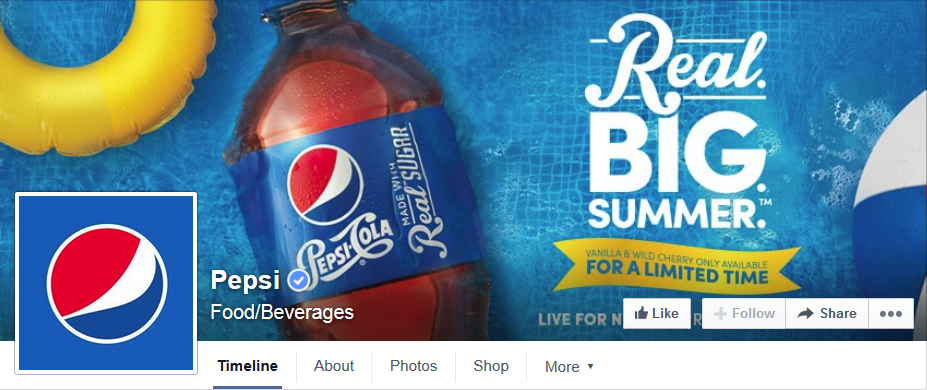 Google's color scheme is immediately recognizable and is used in all of the company's imagery. The colors (primary red, blue, yellow and green), as well as their images, reflect Google's playful, innovative culture.
2. Keep branding consistent across platforms
Many brands are on several social media platforms. However, the #1 mistake most brands make is not being consistent across all platforms. Although each platform is different and unique, your brand needs to send a consistent message to your audience.
Being consistent will strengthen your brand and your message.  For example Pepsi used the same image on Facebook as it did on Twitter.

Look at the bold Red, White and Blue…What does that convey to you?
Having the exact same cover photo isn't necessary given the different types of followers and the differences in content produced for each platform, it keeps the branding consistent and therefore stronger. On rare occasions Pepsi outsells Coca-Cola around the world on a quarterly basis.
3. Keep your profile fresh
Your followers use social networking profiles to stay side by side of vital brand related improvements, specials and upcoming events.
Do you have a new product launch?
Have a new event coming up?
A new special you want to promote?
Exploit your online networking profiles to promote developments. That way, at whatever point somebody arrives on your profile, they can without much of a stretch see time-touchy data, for example, an occasion or challenge and can get included.
Furthermore, the Facebook and Twitter cover photo is a great space to use for temporary brand elements because it is the first thing visitors see upon navigating to your profile. Changing the cover image also reflects as a post in followers' Facebook feeds, acting as an easy billboard for upcoming products, events and themes.
Summary
In synopsis, keep your social media profiles consistent across various platforms.
Be mindful of how every platform fits into your followers' social networking lives.
Profile pictures ought to be consistent, can be used on other social media platforms
Use the real estate provided by the social media platforms to showcase your brand
Be innovative
Use your color theme, and convey what message you want to send through colors.
Be flexible enough to change out your photos when events, promotions and sales arise.
Keep it fun and engaging
What other quick tips would you add to this?
About Blair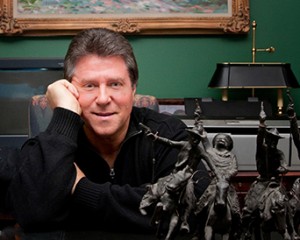 Blair Evan Ball is a Social Media Coach and founder of Prepare1, a company that works with businesses, individuals and non-profits. He is a former executive with a Fortune 50 company, and his national division did $1Billion in sales annually.

Blair has written three e-books: Facebook for Business Made Easy, Facebook Pages for Business Made Easy, and WordPress Blog Setup Made Easy.
Blair also educates, trains entrepreneurs and business professionals how to amplify their brand, increase revenues, and raise more funds.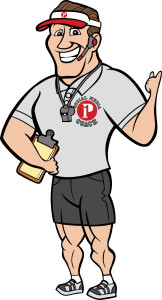 The Race is ON! – Get into the Game and WIN!