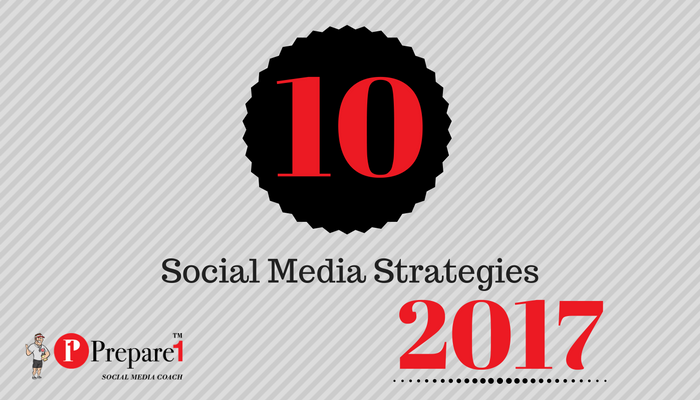 Do you need help getting started with your social media marketing strategy?
Do you know what to include?
Goals and objectives guide your social media strategy to help you successfully connect with your customers.
Social media doesn't stand still.
Where should you spend your time?
Should you focus on customer acquisition, customer retention or both?
When should you try to colonize a new social outpost?
What about the balance between social media marketing and social customer care?
Unless you're a celebrity, social media doesn't start working overnight. It takes time to build a following, establish yourself as an influencer, and start seeing results.  You'll need to experiment a bit to find the right combination of channels, content, and messaging that works for your audience.
Over time, you'll be able to adjust your strategy and tactics, content, and personas based on the information you're gathering – which will help you fine tune your strategy and generate more consistent results!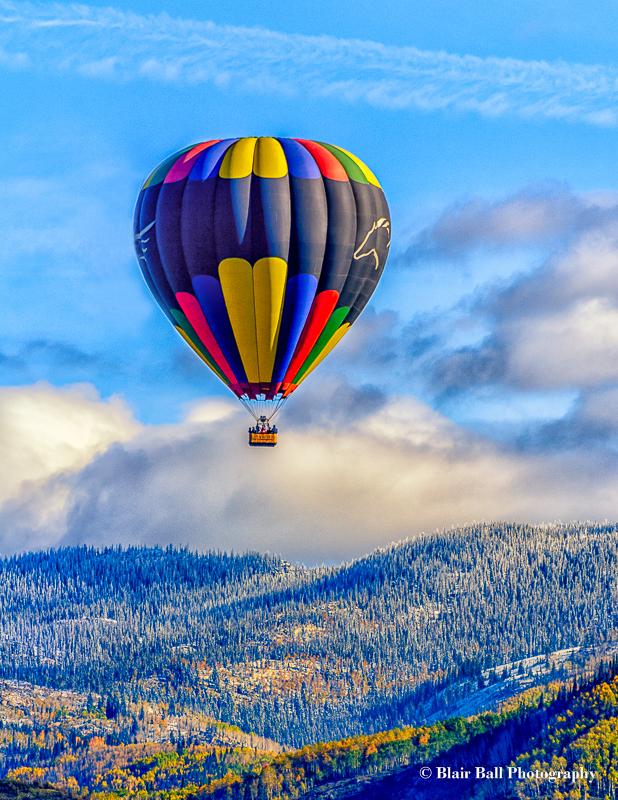 Have you ever looked at somebody's amazing travel photos and felt as if you too could enjoy such joy, if only you had the budget, resources, and time?
If you're a small business owner, this can feel similar to the experience of seeing a huge company's extremely successful viral marketing campaign. As a smaller business, you may feel as if these mammoth successes are out of your reach, but I'm here to tell you that this simply isn't the case.
Flashy gestures and fancy budgets can of course add a certain pizzazz to any campaign. But there are core strategies that any business—big or small—can apply to their own marketing efforts.
1. GO BACK TO THE BASICS
While it's tempting to follow every newly-released marketing trend, you need to stop chasing those trends that don't fit your WHY!
Instead, "Business owners, and managers should look at the big picture and design their own 'marketing blend' that includes several" marketing strategies. This may mean merging traditional tactics – like direct mail – with Facebook ads, content marketing, SEO, and automated CRM.
"Digital marketing will continue to morph and promotion channels will be further fragmented. The major change is NOT about digital marketing. The major change will come from marketers by going back to basics:"

Reevaluate the Social Media Platforms you use and engage on.
Reevaluate your target audience.
Brain storm on how to innovate.
Determine what works and what doesn't.
Re-prioritize and be smart about resource allocation and investment."
IDENTIFY BUSINESS GOALS
Every piece of your social media strategy serves the goals you set. You simply can't move forward without knowing what you're working toward. Be very clear about your goals and objectives, yet remain flexible in an ever changing environment.
Look closely at your company's overall needs and decide how you want to use social media to contribute to reaching them.
You'll undoubtedly come up with several personalized goals, but there are a few that all companies should include in their strategy—increasing brand awareness, retaining customers and reducing marketing costs are relevant to everyone.
I suggest you choose two primary goals and two secondary goals to focus on. Having too many goals distracts you and you'll end up achieving none.
2. CREATE EXPERIENCES FOR YOUR CUSTOMER
Harley Davidson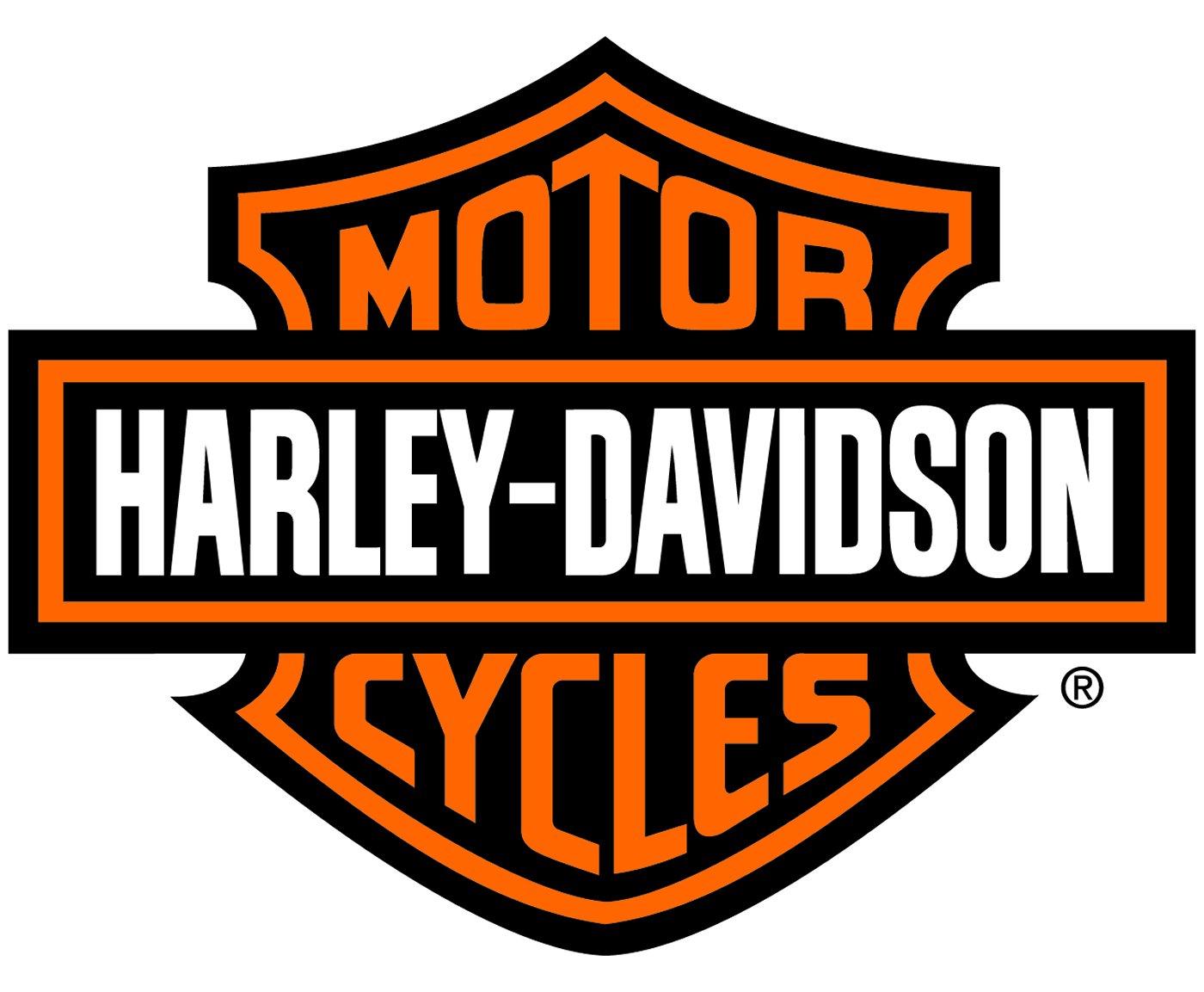 In many ways, Harley Davidson is a unique brand. As connoisseurs of lifestyle branding, they have been selling emotive themes long before the term 'social branding' was created.
They did however face stiff competition from Japanese rivals like Suzuki at the turn of the decade – a trend that threatened to damage the stronghold they had enjoyed in the motorcycle industry for over 100 years.
In the face of this, they did what comes natural to them – create experiences for their customers. They now spend just 15% of their marketing budget on traditional media, instead concentrating on events like the 'big bike party' in Rome.
Customization as a strategy has also become rife, a development that Harley Davidson have fully embraced as an extension of their watertight relationship with their customers. It could be argued that Harley's brand is a relevant as it was 100 years ago and still resonates with its customers strongly.
3. DIFFERENTIATE
Apple

The past decade has arguably been the most important in Apple's history. Their iPhone range has become their most important product and continues to outsell itself each time a new edition is released, with the 6S and 6C models outselling the iPhone 5 by 4 million units.
Their pricing strategy has never been about cutting costs, they're a premium brand whose strategy has been to differentiate by quality. Coupled with relentless lifestyle marketing campaigns and a consistent brand image, they have been able to create a 'halo effect' where customers continually crave the latest Apple product as if it were actually an addictive substance.
Although more behind closed doors, Apple have also ramped up their Supply Chain strategies significantly over the decade. Whereas once on iPhone release day you were unlikely to leave the store with your new iPhone in hand, now, the chances are a lot higher. Slick supply chains have always been a guilty pleasure for Tim Cook, and he will be delighted that Apple's supply chain strategy is getting their products to their stores quicker.
4. PERSONALIZATION
Amazon

You can't mention Amazon and strategy together and not think about personalization. Their 'recommendations' tool must have seemed like there was a lot of hot air about it at the start, but in many ways it has revolutionized the way retailers think about their customers, and importantly, the data they create.
It kicked off a trend which has seen retailers in particular, use the streams at their disposal to give their customers what they want, when they want it.
Platform Used: Twitter
To see the ways big brands are using social media, we took a look at past and present nominees for the Shorty Awards, which recognize the best of social media. As a great wealth of examples showing social media done right, the key strategies of the following big brands can be applied to any small business' campaigns.
As the following shows, solid social media principles can be universally applied—regardless of whether your budget is 'big' or smaller.
You may feel that big brands always have an advantage over smaller companies, but something that they have to work harder at is building and maintaining an authentic and trustworthy brand voice.
While Purina is a leader in the pet industry and one of the most widely recognized pet brands in North America, they found difficulty in seeming personal enough when compared to smaller, more authentic seeming brands. To fix this, Purina launched an "always on" campaign. This campaign used "social media to highlight Purina employees and fans, which are animal loving people.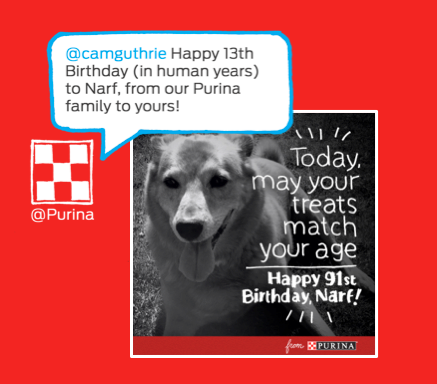 These people have real stories and real connections with their pets." In showcasing the people behind the brand, and interacting with fans in a much more personable way, Purina saw a 100 times lift in mentions on Twitter, a response rate of 86 percent, over 5,500 personalized Tweets sent, and over 6.5 million personalized impressions.
How to apply this strategy
Seeing the success of Purina's campaign, there are many ways to build an authentic voice for your brand through social media.
Keep your cool: If your brand isn't one whose voice aligns with using slang or GIFs, don't do it. Forcing something is the opposite of keeping your cool. Before you do anything on social, think about whether it fits your core brand identity and overall strategy.
Be egoless: Humanize your brand through being vulnerable, poking good-natured fun at yourself, and being incredibly self-aware. In practicing these main principles, you will undoubtedly help your company be seen as genuine and relatable.
Offer peeks behind-the-scenes: Get ahead of anything being said about your brand or messaging by being as transparent as possible. " As Neil Patel explains, "Being open about your business is a great way to gain people's trust and loyalty.By sharing problems you may be facing, or by sharing your financial numbers (whether they are good or bad) you can help build a larger following."
5. CREATE A CONTENT 

STRATEGY
Content Will Be Treated Like a Product
Arnie Kuen, CEO of Vertical Measures, recently shared his thoughts on the future of content marketing on Marketing Land. While each point and piece of advice is spot-on, his prediction that content will be treated more like a product is what I really took away from the article.
Kuen states "content isn't just words or images on a webpage – it is information your audience is looking for." In fact, "your content itself is a product." Because of this, we can expect "more corporations creating content brands instead of branded content."
As Kuen concludes, "By creating a content brand, companies enable users to have an enhanced experience with the first product they come in contact with: content." This will enhance the experience of your audience, which will increase revenue.
Content and social media have a symbiotic relationship: Without great content social media is meaningless and without social media nobody will know about your content. Use them together to reach and convert your prospects.
Questions you should be asking about your Social Media Strategy.
There are three main components to any successful social media content strategy:
Type of content
Time of posting
Frequency of posting.
The type of content you should post on each social network relies on form and context. Form is how you present that information—text only, images, links, video, etc.
Context fits with your company voice and platform trends. Should your content be funny, serious, highly detailed and educational or something else?
There are many studies that give you a specific time when you should post on social media. However, I suggest using those studies as guidelines rather than hard rules. Remember, your audience is unique, so you need to test and figure out the best time for yourself.
Posting frequency is as important as the content you share. You don't want to annoy your fans or followers, do you?
Finding the perfect frequency is crucial because it could mean more engagement for your content or more unlikes and unfollows. Use Facebook Insights to see when your fans are online and engaging with your content.
6. BUILD A DIVERSE CONTENT STRATEGY
Would you believe me if I told you that there are more daily active users on Facebook now than people in existence in 1901?
The gap between the amount of content created and the amount of content actually consumed on social sites is rapidly widening, and new media is becoming popular, however there are only so many possible ways to read, listen, and watch. This is precisely why a diverse content strategy will set you up for success in 2017.
Read – In 2017, people are going to want to find information in quick, digestible ways – if you have a blog on your website, you're already ahead of the game. If you can create valuable blog content that's promoted properly through your social media channels, you'll definitely begin to attract your ideal customer to your website. After all, you're writing the content and you control the messaging.
Look – 90% of information transmitted to the human brain is visual and our magical minds process visuals 60,000x faster than text. To win attention (and impressions) on social media in 2017 you're going to need to create compelling visuals to tell your story. This doesn't mean you need to be an expert graphic designer (although having a talented professional is encouraged). Sites like Canva can help amateurs create social graphics that are fun, attractive and engaging.
Watch – Video is going to be critical to social media success in 2017. Almost every social media site has upgraded their video capabilities and you should follow suit. Videos don't have to be expensive to produce either. Capturing a fun moment or product video can be done with an iPhone and uploaded directly to your platform of choice. Video content statistically gets more engagement than images. Use video in 2017.
Listen – Podcasts increased in popularity in 2016 and will likely continue to grow. Currently it's estimated that 17% of Americans listen to monthly podcasts. Could there be an opportunity for your brand with podcasts in 2017?
Allocate Resources
If you're unsure of how to allocate your resources, a safe bet is to follow the Social Media Rule of Thirds:
One-third of your social content promotes your business, converts readers, and generates profit
One-third of your social content should share ideas and stories from thought leaders in your industry or like-minded businesses
One-third of your social content should be personal interactions with your audience
7. BRAND ADVOCACY
Many companies concentrate all of their efforts to reaching outside customers and the public, but CA Technologies—one of the largest independent software companies in the world—knows that sometimes your best advocates are your own employees.
Platform(s) used: Twitter, Facebook, YouTube, LinkedIn
From this recognition, the company created SocialU, an "internal social media education, training, and enablement program designed to empower employees to be active in social media, both internally and externally." With this, their employees were given tools to become key carriers of the brand's voice and message, enabling them to advocate on behalf of CA Technologies.
How to apply this strategy
While this campaign involved over 13,000 employees taking part, your small business can undoubtedly use the power of employee advocacy through social media as a tool yourself. Check out this guide to creating a social media advocacy program includes the following six steps to help you with your own efforts, whether big or small:
Make workplace culture a priority.
Create social media guidelines and communicate them to all participants.
Educate employees on best practices for chosen social media platforms.
Create an employee advocacy mission.
Appoint employee advocacy leaders.
Track the right metrics to measure the effects of employee advocacy.
If you're looking for a tool to make your employee advocacy program even more effortless, Hootsuite's Amplify makes the process easy. I'm a big fan and user of Hootsuite. It saves me hours each day and week.
8. CHOOSE CHANNELS 
Many businesses create accounts on every popular social network without researching which platform will bring the most return. You can avoid wasting your time in the wrong place by using the information from your buyer personas to determine which platform is best for you.
If your prospects or customers tell you they spend 40% of their online time on Facebook and 20% on Twitter, you know which primary and secondary social networks you should focus on.
When your customers are using a specific network, that's where you need to be—not everywhere else.
Your tactics for each social channel rely on your goals and objectives, as well as the best practices of each platform.
9. SOCIAL MEDIA ADVERTISING BUDGET
To truly reach a targeted audience and see a business result from social media, it's highly recommended to allocate a dedicated social media advertising budget.
Within the next five years, social media advertising is expected to comprise over 20% of marketing budgets.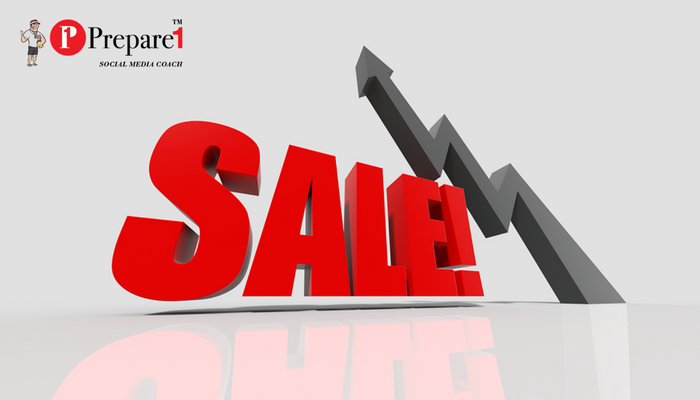 2017 is the year you should take social advertising seriously and invest a strategically used budget. When used intelligently, social advertising is the absolute most cost effective way to reach a targeted audience where they are the most engaged.
If you don't have social media ad spend available currently, get it, otherwise you could get left behind in 2017.
10. SOCIAL MEDIA MARKETING PLAN
Test, evaluate and adjust your social media marketing plan 
To find out what adjustments need to be made to your social media marketing strategy, you should constantly be testing. Build testing capabilities into every action you take on social networks. For example, you could:
Track the number of clicks your links get on a particular platform using URL shorteners.
Use Hootsuite's social media analytics to track the success and reach of social campaigns
Track page visits driven by social media with Google Analytics
Record and analyze your successes and failures, and then adjust your social media marketing plan in response.
Surveys are also a great way to gauge success—online and offline. Ask your social media followers, email list, and website visitors how you're doing on social media. This direct approach is often very effective. Then ask your offline customers if social media had a role in their purchasing. This insight might prove invaluable when you look for areas to improve.
Learn more about how to measure social media ROI for your business.
The most important thing to understand about your social media marketing plan is that it should be constantly changing. As new networks emerge, you may want to add them to your plan. As you attain goals, you will need to set new targets. Unexpected challenges will arise that you need to address. As you scale your business, you might need to add new roles or grow your social presence for different branches or regions.
Rewrite your social media strategy to reflect your latest insights, and make sure your team is aware of what has been updated.
FINAL THOUGHTS
Your social media marketing strategy isn't written in stone. As you move forward, you may discover that some tactics are not working as well as you thought they would.
Social Media is always changing, and they don't send you the memo. BE FLEXIBLE!
Always try to adapt quickly and introduce the new changes to your overall strategy.
About Blair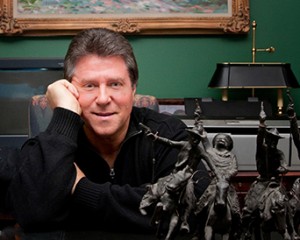 Blair Evan Ball is a Social Media Coach and founder of Prepare1, a company that works with businesses, individuals and non-profits. He is a former executive with a Fortune 50 company, and his national division did $1Billion+ in sales annually.

Blair has written three e-books: Facebook for Business Made Easy, Facebook Pages for Business Made Easy, and WordPress Blog Setup Made Easy.
Blair also educates, trains entrepreneurs and business professionals how to amplify their brand, increase revenues, and raise more funds.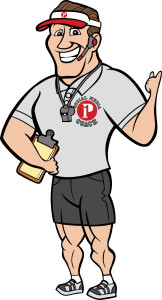 The Race is ON! |PREPARE | Get into the Game and WIN!